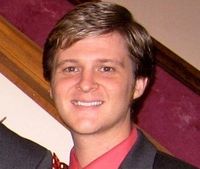 Hey Everyone, 
     Thank you so much for the prayers and support! It has been an insanely crazy time for me as I have been making trips to FL - helping my folks, Billy & Paula Speer, as often as I can... It gets tough at times, but God's people continue to pray and His strength sees me through. 
     I just wanted to share this little note and let folks know that we have REFRESHED www.BJSpeer.com as well as www.BillySpeer.com into ONE NEW WEBSITE that will keep everyone updated on all things SPEER. Mom is writing a blog to express her feelings and emotions at home while taking care of Dad and I am keeping folks updated as to what is happening on my end. There is a BRAND NEW CD, "BJ Speer "Through"", available to order online or download on iTunes, an area where you can tell Mom & I where you first heard Dad sing and the impact he might have left or perhaps tell us what your favorite Billy Speer song is... There is a link to help support their ministry as well.
     Also, you'll find info on our Jubilee At Sea Alaska 2013 Cruise! There have been drastic price drops on the Alaska cruise for next year and we hope to see you aboard! Check it all out!! ...and Remember to PRAY for the SPEERS and the DARTTS!
God Bless!
BJ Speer